Introducing the Cairns City Kennel Club Management Committee for 2023.
President: Gordon Mayne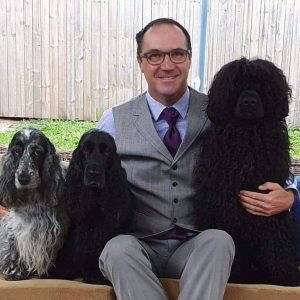 I joined the Club about 10 years ago doing Pet Manners classes with my 2 Cocker Spaniels, Murphy, and Mason. Tristan, our Portuguese Water Dog, with his distinct lion trim haircut, has been part of our family for about 4.5 years. We've done some agility but mainly dog shows.
2023 will be my 3rd year as President. I am so proud to be amongst such an amazing group of people. This year will focus on implementing our new Rules of Association, building community partnerships, and starting work on our strategic and infrastructure planning to ensure our club is sustainable into the future.
In between all this I am on the Dogs Queensland Board of Directors and work as a Principal Policy Office for Queensland Health.
Cheers, Gordon
---
Senior Vice President: Wayne Smith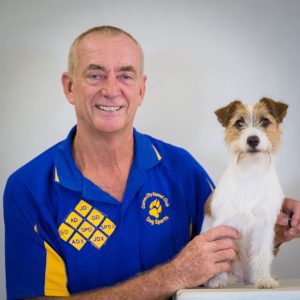 I enjoy taking dog and handler teams through intermediate level obedience. Teaching the skills necessary to undertake the level 3 Certificate test. Myself and my precious Jack Russell Terrier, Jools competed in both, obedience, and agility, and in this discipline reached the highest level. I now have the cheeky and very cute Jimmy and following a short spell in the conformation show ring, we are now back competing in tricks, scent works, agility and obedience. I love dog sports and enjoy them with the laid-back attitude that allows the dog to have fun and not take it too seriously.
This year I hope to continue instructing obedience whilst also competing and bringing a new puppy into my life. Regards, Wayne

---
Junior Vice President: Kym Reilly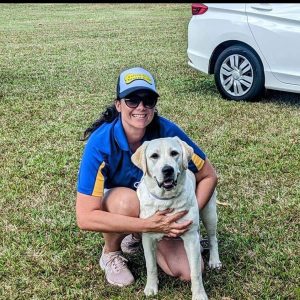 I've been involved with our awesome club for close to 4 years. My passion is working with the Labrador Retriever. My husband and I compete in Conformation Shows and Scent Work currently, but are looking forward to adding some more titles to our achievements in 2023 through taking part in some new dogs sports!
My focus as JVP for 2023 is to bridge the gap between our different Dog Sports disciplines. Having competed in both Dog Shows and Trials myself, I can see the areas where we can improve to help make all dog sports more enjoyable, inclusive, and entertaining for new and current members.
My core belief in all that I do, is that "Teamwork makes the Dream work!" And will encourage this philosophy as I work through the 2023 Dog Sports Calendar alongside you all!
Sharing your love of dogs, Kym
---
Treasurer: Tricia Williams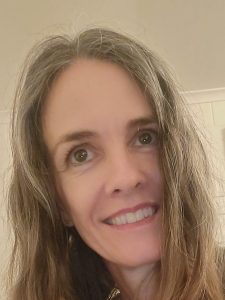 History with CCKC: I've held committee positions for the last 17 years, including Trial Secretary, Sports Treasurer, Junior Vice-President, and currently Treasurer.  I've also been the agility instructor for the club for many years now, and a Judge in the disciplines of Obedience, Agility & Jumping.
CCKC goals for the year: To ensure the club has good financial management and reporting in 2023, and work towards making CCKC stronger with each year.  I also want to help our students and members to achieve their training and competition goals and promote our fabulous club as well as encouraging increased participation in dog sports
Best regards, Tricia
---
Secretary: Adam Tinsey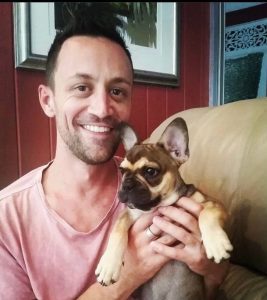 My wife and I moved to Cairns in the beginning of 2020. We have 3 cocker spaniels and have attended the club classes for pet manners, confirmation showing and scent training.
I have been in the Pet Industry for 24 years. I am passionate about making changes and educating owners not only on health and wellness, but overall enrichment.
I am hoping that we can raise awareness of the club to new and old pet owners and encourage new memberships so they can further develop the bond with their pets.
---
Trial Secretary: Jean Wilkinson
I first came to the CCKC in 1985 to train my Kelpie cross. I am now a Life Member having taken on various roles over the years including Librarian, Obedience Treasurer, Trial Secretary as well as being a puppy class instructor since 2000.
I have competed in a range of Dog Sports, first with my boxer and later my three whippets so I like a challenge! I am passionate about helping people have a better relationship with dogs and was a Delta Therapy Dog Volunteer for several years visiting nursing home with my whippets.
Best Regards, Jean
---
Dogs Sports Treasurer: Annette Woolley
I've been a member of CCKC for 8 years and have been an active committee member for about 7 years. I held the position of prize purchasing officer for 2 years for our dog sports trials. And most recently the dog sport treasure. 2023 will be my 2nd year in this position.
I also teach puppy school at our public classes on Tuesday nights and Advanced obedience/competition classes on both Tuesday and Thursday nights.
I have a 7-year-old Working Line German Shepherd. His name is Neut Ch RO Ch Haveloc Eli CCD CDX RAE RM TKN TDX aka Ace.
We compete in Obedience currently in UD. And we compete in Rally Obedience, tricks, and tracking.
In 2023 I'll bring to the club what I always have and that is a passion for dog sports and to pass this knowledge and expertise onto anyone that is willing to listen.
Cheers, Annette
---
Head Instructor: Andrea Wohlhuter
I have been a club member since 2006 and Head Instructor since 2012. I oversee, plan and conduct training for members of our club as part of our annual fundraising efforts. My dogs, Bullterriers and Belgian Malinois, participate in dog shows, obedience, rally, agility, and scent work competitions. I have successfully represented the club at State level for the last 5 years. I have trained dogs to the highest level in obedience and rally. My aim and my passion is to help other handlers work with their dogs to the best of their ability in dog sports and showcase the talent and strength we have in our club state wide. I am an ANKC Rally judge and a member of the Dogs Queensland Dog Sports Committee.
Cheers, Andrea
---
Show Manager: Kerry Frame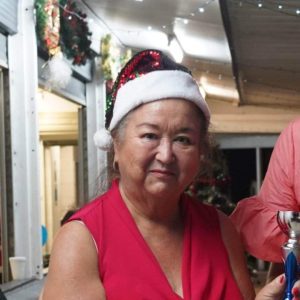 I entered the dog world in 1992 competing in my first conformation show at Cairns AGRIC with my first Golden Retriever. To say the least I was hooked.! My love of Goldens remains strong to this day.
I have met many lovely people over the years and have made some lifelong friends.
My wish is that any new person that attends out club despite what discipline they are completing in has the same positive experience I had and enjoy their dogs and company.
Also love to provide great food with the help of fabulous Kitchen helpers.
---
Show Treasurer: Sandra Stanley
My association with the Cairns City Kennel Club was first in my early teens for obedience taking several of the family dogs through to level 3 obedience and one onto trailing.
In 2001 for about 5 years, I returned to the show ring with my German Shepherd and soon after I had the pleasure of showing Golden Retrievers.  My love of German Shepherds bought me back to showing ring in 2015.
To sum things up I have seen many changes to the Cairns City Kennel Club I look forward to seeing it continue supporting both its members, their dogs and creating many memories and friends.
Regards, Sandy
---
Show Secretary: Lisa Dolan
I moved to Cairns three years ago. CCKC has been a brilliant discovery. Lovely people and a wonderful club.
I started competing in Conformation shows in 21-22, expanding into Obedience as well in 23.  Rottweilers are in my blood. I'm honoured to have been asked by Kerry to help out on the committee. I'm determined to do the very best job for the club that I can.  I really want to learn about and explore all the 'funding' options open to the club.
Very kind regards, Lisa