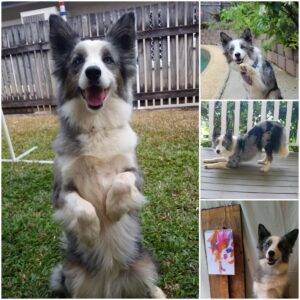 Trick Dogs is a latest ANKC dog sport. Trick Dog tests encourage owners and handlers to teach their dogs skills and to display various behaviours in a positive and fun environment. The rules are designed in such a way that handlers and dogs of all abilities are able to compete on an equal footing.
The objective in Trick Dog training and competition is for the dog and handler to perform a selection of tricks, presented with obvious cooperation between a dog that is willing and working well and a supportive handler. Tricks allow us to improve communication and thereby increase our bond with our dogs.
Rules and further information is available at the ANKC website.
The Dances with Dogs Club of Qld has a YouTube Channel with some great training tips.
Contact our Trick Dog instructor.